Looking to try climbing or improve your skills?
The fastest way to learn or enhance your abilities is with the help of a professional instructor. Whether you're a first-time guest or seasoned veteran, our climbing instructors will work with you to expand your knowledge and achieve your goals in a safe and friendly environment.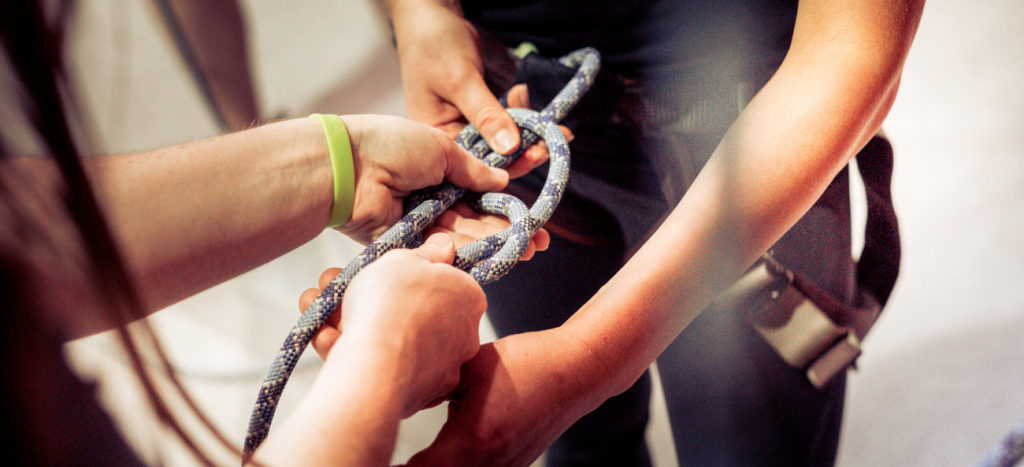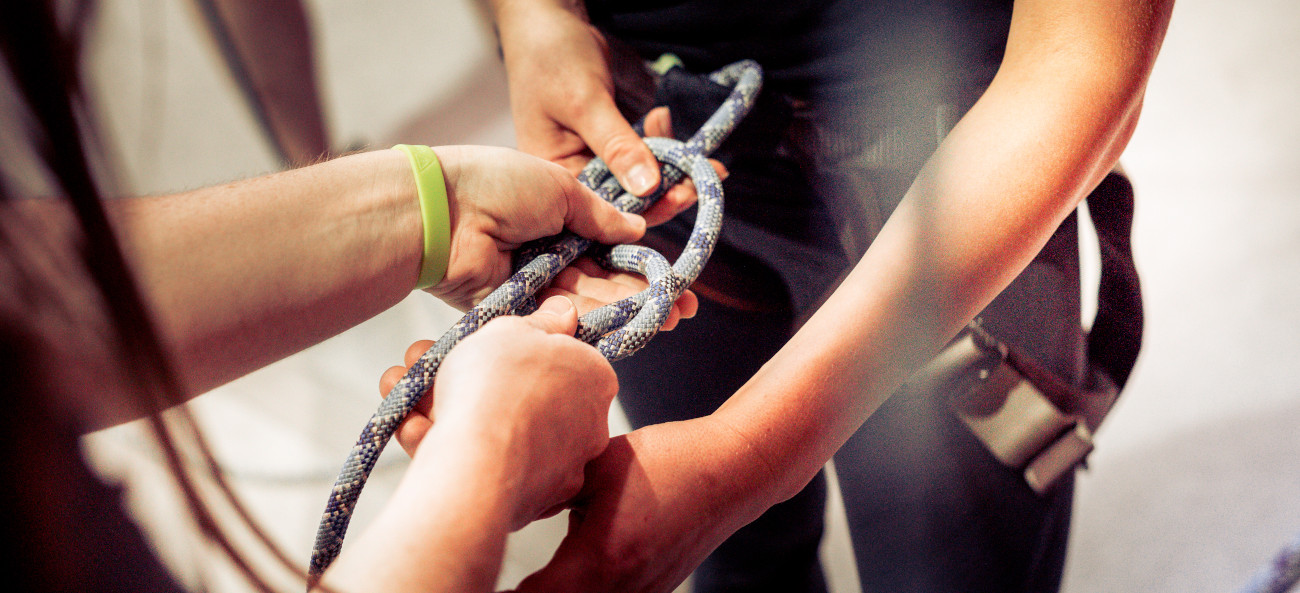 Private Instruction & Free Membership
$99 for one person  OR
$59 each for 2+ people
New to climbing and don't know where to start? Then our EXPLORE Climbing program is just for you! This class is for climbers who have never had a membership at the Quarry but want to give serious climbing a try. Receive THREE 1-hour sessions of private instruction on the fundamentals of safe and effective climbing—plus a FREE 30-day trial membership! After a month of climbing and professional coaching, you can decide whether or not to embrace climbing and add it to your lifestyle. Upon completion, if you wish to become a member of The Quarry the usual enrollment fee is waived.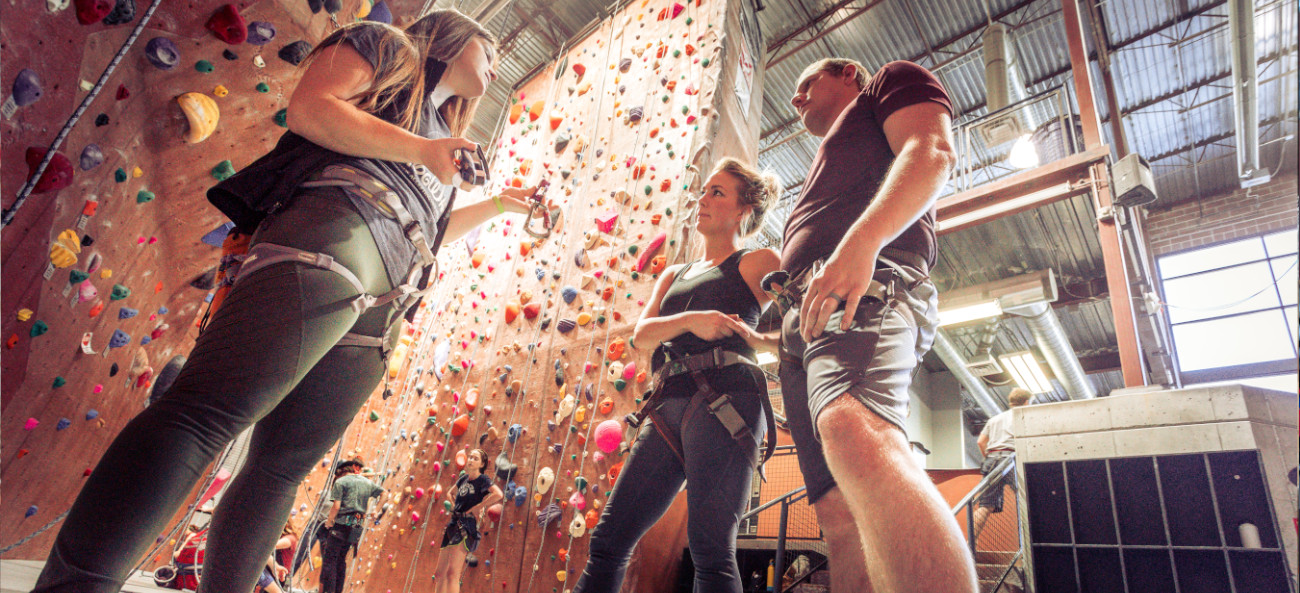 Expand Your Climbing Skills
$99 for one person  OR
$59 each for 2+ people
Ready for more? After completing our EXPLORE Climbing program, keep your drive going by enrolling in our Explore 2 class. This course is designed to help you reach the next levels of climbing through fitness and technique. Explore 2 will prepare you for advanced skills such as lead and crack climbing.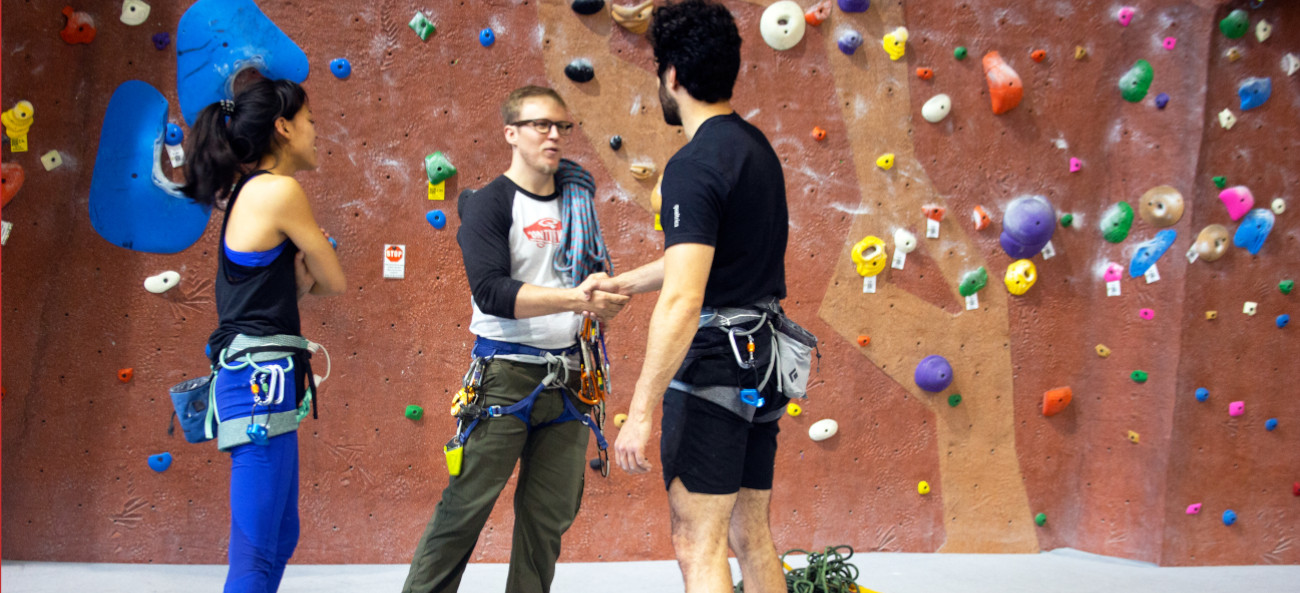 The Next Step
$99 for one person  OR
$59 each for 2+ people
Two action-packed 2-hour classes that include lead climbing certification. Most people can go outside and figure out how to clip their way to the top of a route. The true value of this class is learning how to properly belay, clip, and clean anchors. This class will give you confidence in lead climbing and lead belaying. This may be the smartest money you'll ever spend in your climbing career.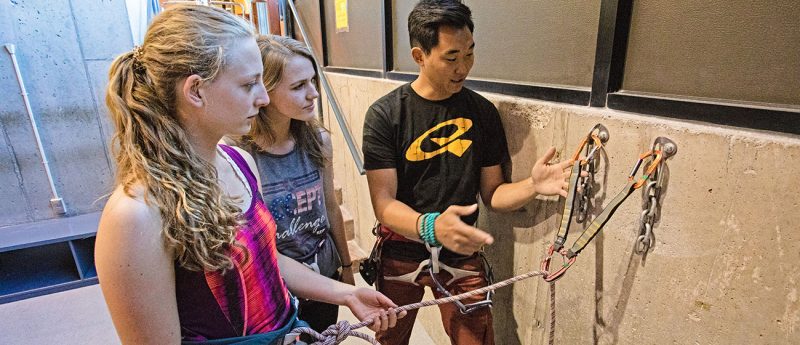 Customized Just For You
$99 for one person  OR
$59 each for 2+ people
Climb Harder! Learn new skills. Train for whatever YOU want. Achieve a personal breakthrough in your climbing performance. Most climbers who seek professional coaching see a number grade jump in their climbing in the next 3–6 months. It is invaluable to be critiqued by a trained eye. Strengths and weaknesses are assessed. New techniques and skills are learned. Body position, balance, and speed are usually increased or corrected.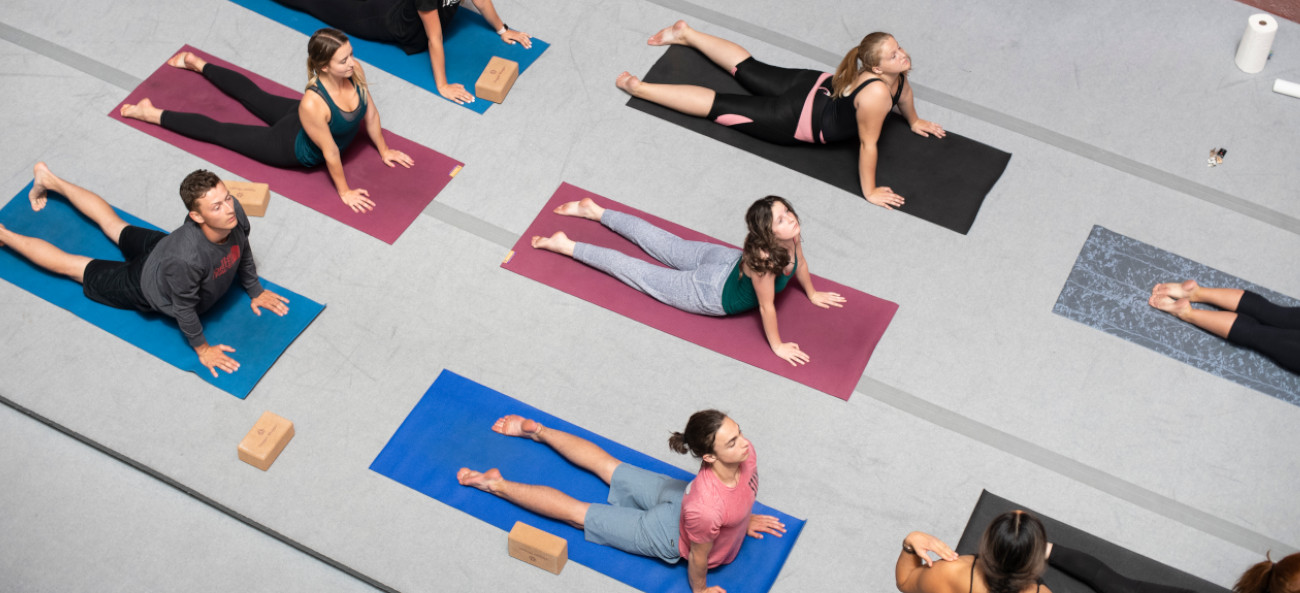 Expand Your Flexibility
FREE with Membership or Day Admission OR
$12 Yoga Class Admission
Join us for evening yoga! We offer classes Mondays–Thursdays at 10:00 pm. Classes are FREE for members or included with the purchase of admission. If you only want to join us for yoga, yoga admission is $12. Each class is uniquely taught according to the needs of those present, all skill levels are welcome.
For more info, contact: yoga@quarryclimbing.com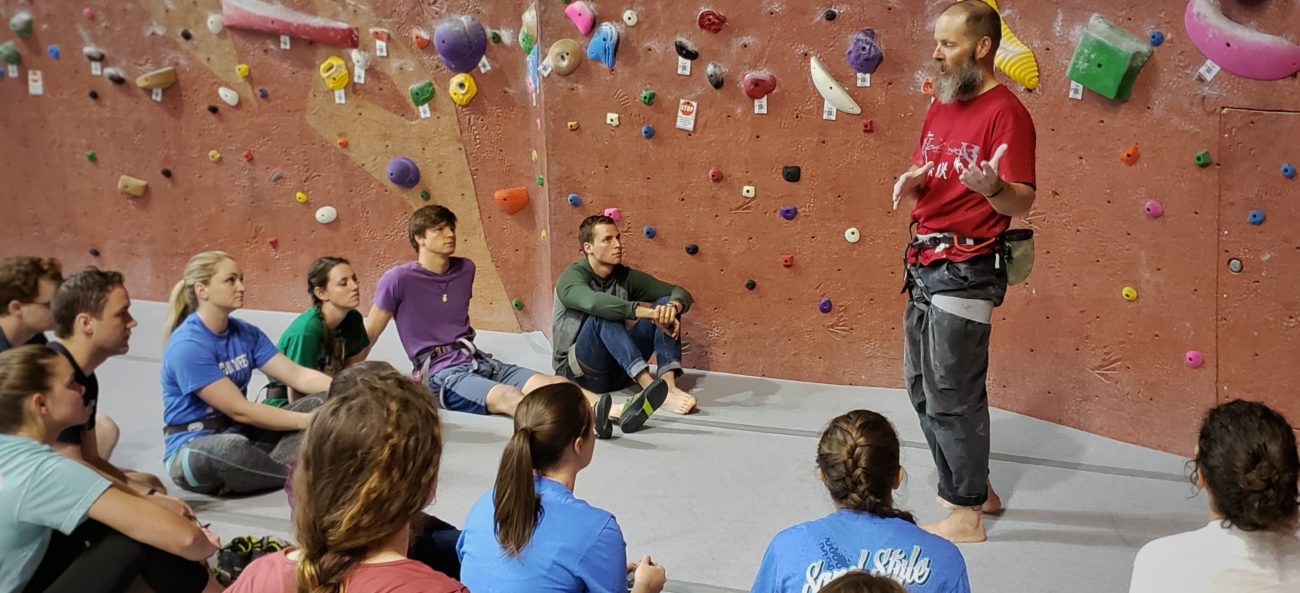 Get College Credit
Consult BYU or UVU for Scheduling
Get college credit to climb! It doesn't matter if you're a beginner or an experienced climber, we guarantee your climbing ability will improve. Class fees include a membership and equipment rental anytime during the course. Both schools offer classes throughout the year. The focus of these classes is safety and technique.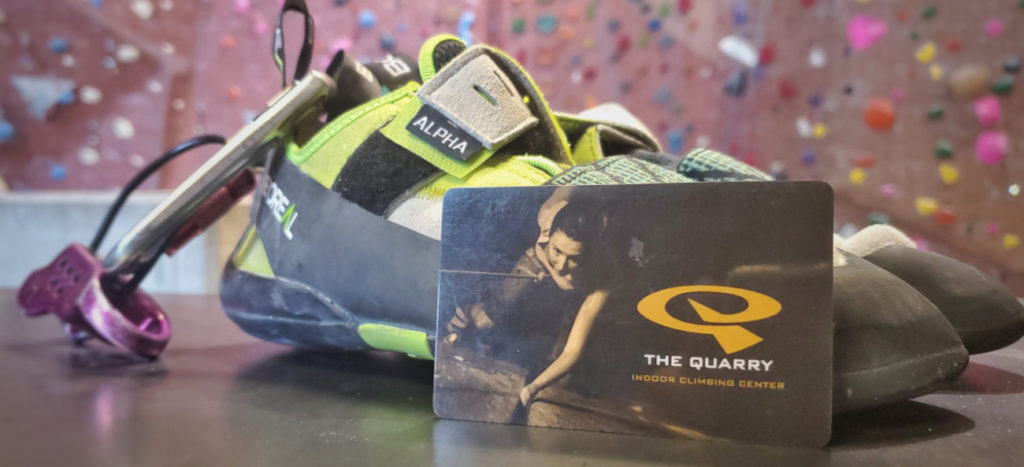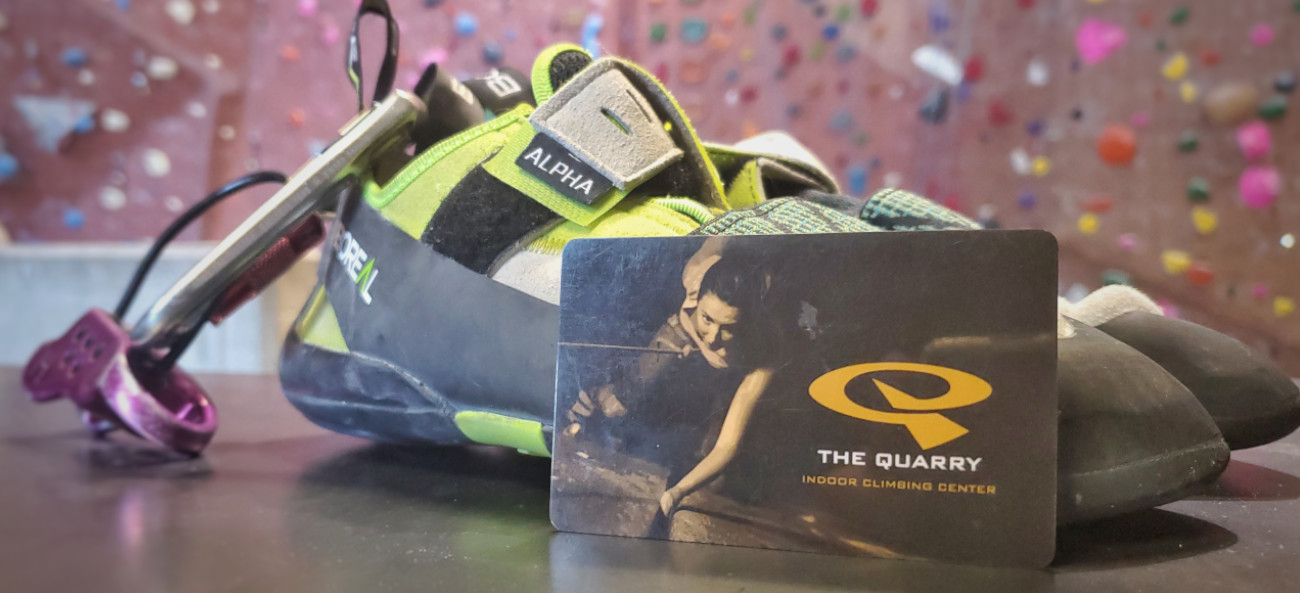 Gift cards make a great present for anyone interested in climbing. They can be used for any purchase at The Quarry (i.e. classes, admission, memberships, etc.). Share the love of climbing and buy a gift card today!